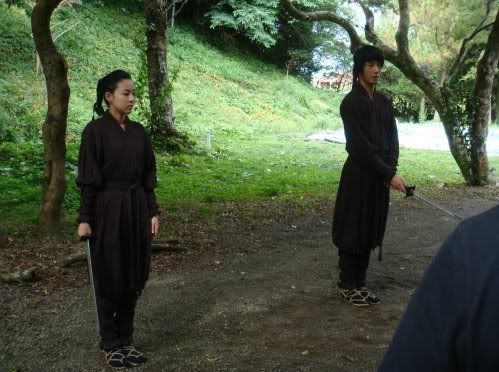 2NE1 Sandara Park
menunjukan foto masa lalunya saat hadir di drama TV 7 tahun lalu bersama
Jung Il Woo
.
Dara mengupload foto ini di account
me2day
nya dengan caption,
"Foto segar dari masa laluku sebelum aku debut dan 'terjadwal' Il-woo! Iljimae dan Ninja Rie latihan bela diri! Aku tidak tau kenapa aku mempunyai foto ini... Kami sangat lucu! Kami terlihat lebih hebat bahkan dari 3 tahun yang lalu."
Dara hadir di
MBC's "The Return of the Iljimae"
tahun 2009 sebagai Rie.
Credits & Reupload by Qisthi http://thisaboutkorea.blogspot.com/
Source : gokpop
'kpop,news,about korea,korean stars,korean music,download,film,OST,movies'