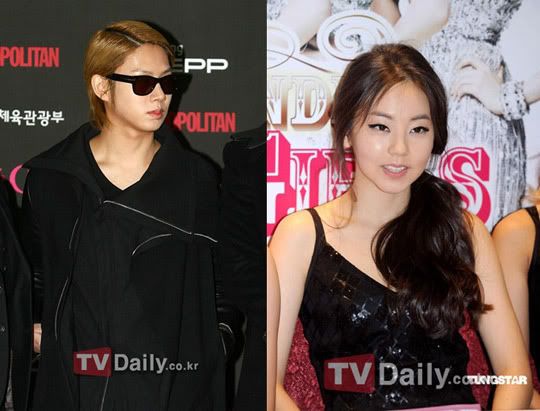 Super Junior Kim Heechul masuk jebakan 2PM Taecyeon karena Wonder Girls' Sohee !!
.
Tanggal 23 Juni di radio
SBS "Kim Heechul's Young Street"
,
Taecyeon
berkata denga nsombongnya,
"Apakah kau tau lagu kami ada Soheenya?"
Lalu
Heechul
berkata kalau dia perlu mendengarkan
"Hands Up"
lebih teliti. Karena Taecyeon melihat reaksi seperti itu dari Heechul, para pendengar pun berkata kalau Taecyeon pintar.action like that out of Heechul, the listeners' overall reaction was that "Taecyeon is smart."
Singkatnya setelah itu, penulis "Young Street" membuat foto mereka berdua dan menaruhnya di homepage "Young Street" homepage.
Di "Hands Up",
Sohee
ada berkata,
"Oppa, can I trust you?"
dalam bahasa Korea.
Credits & Translation by Qisthi http://thisaboutkorea.blogspot.com/ Source : FN News
'kpop,news,about korea,korean stars,korean music,download,film,OST,movies'